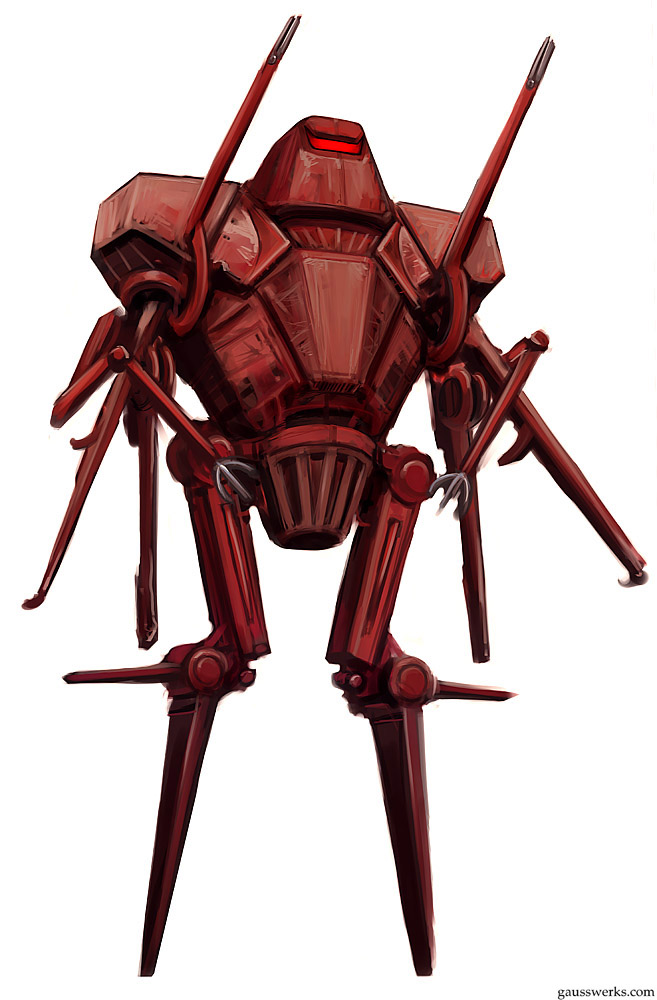 More or less Disney's regrettable cash-in on Star Wars mania,
The Black Hole
did have a few strong points. Namely,
1.) Some interesting robots,
2.) a hellish, freak-out psychedelic ending completely inappropriate for a PG movie, and
3.) Ernest Borgnine.
Here's my take on the somewhat classic Maximilian design. I made it close enough to the original that it might be mistaken by some people, but a side by side comparison will reveal how different it is.